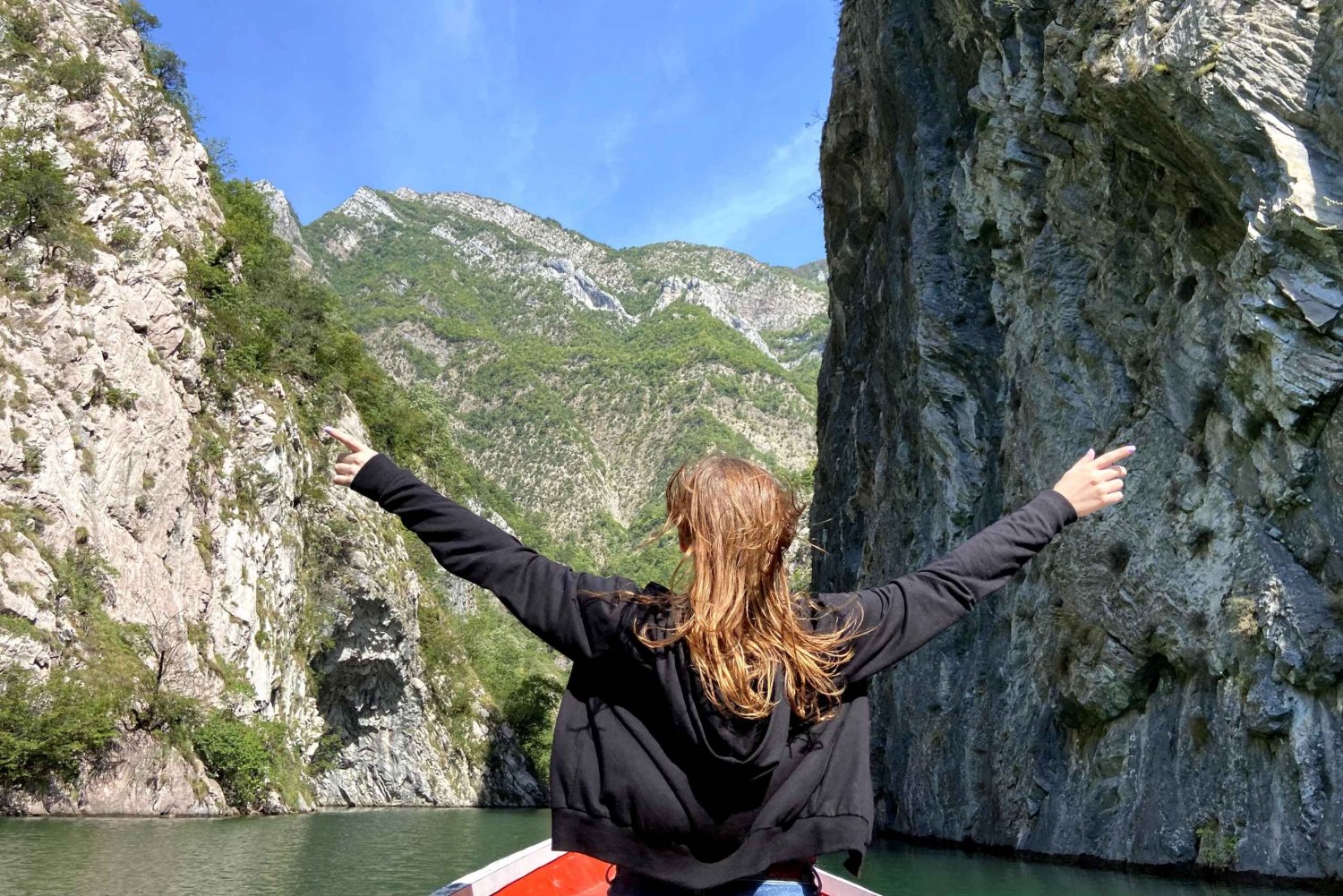 Event Details
Highlights
Take a round-trip boat tour on Komani Lake and a branch of Shala River
Get a close look at Shala River's untouched nature and diverse wildlife
Cross a series of deep gorges and lakes inside the Albanian Alps
Feast on a mouth-watering lunch with local and traditional dishes
Be surrounded by breathtaking scenery as you hike to a viewpoint
Description
Komani Lake and Shala River Day Trip is ideal for people seeking a fresh peaceful day with scenic views of Komani Lake and Shala River. You will get a chance to do the Boat Trip in Komani Lake and then swim and relax in the fresh crystal clear waters of the Shala River with views of dreamlike nature. The tour starts in Tirana at 6:00 AM and involves a 3-hour and 20-minute car ride with a short stop on the way to the Komani Lake, which was formed in the 1970s by damming the Drini valley. Visitors will then board a boat and embark on a ride through a series of deep gorges and interconnected lakes, passing between high mountains and enjoying the tranquil beauty of the natural surroundings. The ride will continue for approximately 1 hour until reaching the Shala River, which is known for its crystal-clear waters and breathtaking scenery. Visitors can even take a dip in the river's cool waters if they wish. Additionally, there is an option to go on a 45-minute hike up the mountain at the Shala River to reach a beautiful viewpoint. Afterward, visitors will return to the boat and head back to the Komani Dam by 3:30 PM, followed by a drive back to Tirana. Overall, this tour offers a unique and unforgettable experience for visitors to explore the stunning natural beauty of Albania's Komani Lake and Shala River, making it an excellent option for nature lovers and those looking for adventure.
Includes
Hotel pickup and drop-off Round-trip transportation Boat ticket Tour guide Bottle of water
Important Information
The tour start at 06:00 am and you will arrive back in Tirana around 20:00.
Easy cancellation
Cancel up to 24 hours in advance for a full refund